The latest issue of Financial Standard now available as an e-newspaper
Insignia Financial finds buyer for Millennium3
BY CASSANDRA BALDINI | TUESDAY, 21 NOV 2023 12:36PM
WT Financial Group (WTL) will acquire Millennium3 Financial Services (M3) from Insignia Financial for $2 million.
Under the deal, M3's 140 wealth and personal risk insurance advisers, operating in more than 75 privately owned practices across the country, will come under the WTL umbrella.
Upon completion, expected in December, WTL anticipates the acquisition will add over $50 million in revenue, approximately $4.5 million in gross profit, and more than $500,000 in net profit before tax to the group on an annualised basis.
Further, WTL said the M3 network will add circa $5 billion in funds under advice (FUA) and more than $150 million of in-force risk insurance premium, bringing its FUA to $23 billion and in-force premium to $470 million.
According to Insignia, M3 contributed approximately $6.3 million of net revenue and made a pre-tax loss of $2.3 million in FY23. The cost savings from the divestment are included in the $175 to 190 million of annualised benefits announced in July 2023.
The group first confirmed it was on the hunt for a buyer for the licensee back in July when it said it was in discussions with several organisations. Insignia chief executive Renato Mota said the process was focused on ensuring any potential buyer aligns with the culture of the group's advisers.
Commenting on the sale, Mota said it marks another important milestone amid the execution of Insignia's strategy to create a simpler, more sustainable advice offering.
"WTL is highly aligned, has a longstanding working relationship with Insignia Financial and the sale is expected to result in positive outcomes for M3's advice practices and their clients," he said.
"Our advice strategy will enable us to focus on the growth of our professional services advice businesses, Shadforth Financial Group and Bridges Financial Services, expanding the scope of advice through superannuation, and to leverage future opportunities presented by the government's response to the Quality of Advice Review."
WTL intends to fund the acquisition using cash on hand and will purchase M3 on a debt-free, cash-free basis, with the final purchase price adjusted at completion to reflect any retained working capital.
WTL chief executive Keith Cullen said the acquisition represents a significant opportunity to continue leveraging its scale to benefit the advice practices it supports.
"WTL presents as an ideal home for M3 advisers - one where we believe they can and will flourish," Cullen said.
"We're delighted at the opportunity to retain M3's talented frontline support staff and regional managers, who we believe will add significant value to our group."
M3 chief executive Helen Blackford has agreed to remain in the role for a transition period to support the integration.
Insignia currently services the M3 network primarily via a centralised support group. WTL supports its Sentry, Synchron and Wealth Today cohorts similarly via its Wealth Adviser hub.
Additionally, WTL stated that the groups' share policies, processes, and technologies which are implemented at both the licensee and practice levels.
"As such a relatively seamless transition is anticipated from completion ensuring minimal disruption for M3 advisers and their clients," WTL stated.
"M3 advisers will benefit from WTL's market leading adviser education and training, and access to its innovative consumer education, client recruitment, client retention and digital marketing expertise and assets."
According to Cullen, the M3 fee structure also closely aligns with the structures WTL operates across its existing cohorts on a net per practice and per adviser basis.
"Additionally, it includes a variable fee component, aligning our interests in helping practices grow their own revenue and profitability, which is our core focus at a time of unprecedented opportunity for advice professionals and advice network operators alike," he said.
WTL highlighted its existing relationship with Insignia, highlighting the substantial FUA on Insignia's investment administration platforms and funds under management invested in Insignia's asset management products.
Read more: Millennium3 Financial Services, WT Financial Group, Insgina Financial, Keith Cullen, Renato Mota

Pocket investment guides featuring adviser case studies and a glossary.

Investing trends and strategies from the industry's thought leaders.

Putting the spotlight on investment products that matter.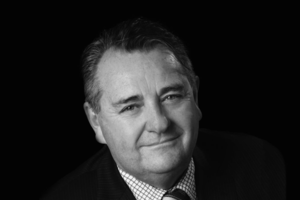 I have read many articles over the years about servicing high-net-worth (HNW) clients in the financial services industry.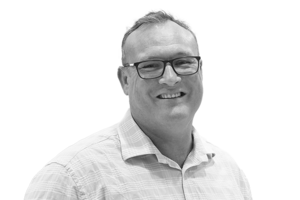 Ever since ChatGPT burst onto the scene late last year, generative AI has been front and centre of business discussions and financial planning, just like ...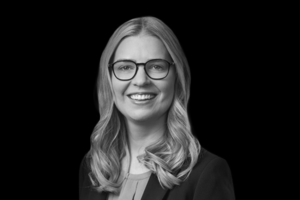 There has been a lot of talk lately about the upcoming great wealth transfer, and you might be wondering where charities fit into all this.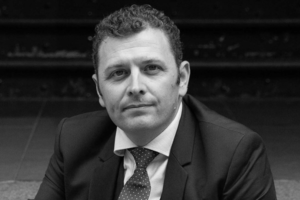 With institutional investors prudently reassessing their risks in current market conditions and seeking safe havens in alternatives such as secured private ...
Which asset class do you think has the most impact in helping limit the effects of climate change?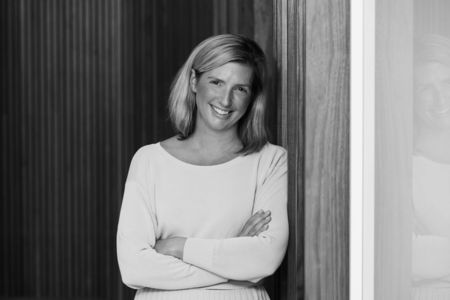 GROUP EXECUTIVE, PLATFORMS
AMP LIMITED
AMP group executive, platforms Edwina Maloney is confident AMP holds the key to seeing more Australians benefit from financial advice. Having always thrived in team-based roles, she now leads the charge towards that very goal. Chloe Walker writes.